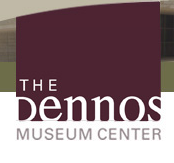 Welcome back, NMC faculty! I'm excited to share that the CIE-backed initiative to provide free admission for NMC faculty will continue this year. Whether you need a quiet personal break from the office, some inspiration for your next lesson, or you're looking for art and artifacts to enhance your classroom learning goals, the Dennos Museum Center is available to you seven days a week at no charge. Just bring your ID and let the front desk know you are NMC faculty. If you need assistance in designing lessons that utilize the museum's collections and exhibitions, please contact me via email (jdake@nmc.edu) or phone (231-995-1029).
Another event coming to the Dennos this fall is the film Class of '27. This film brings together three diverse film-making teams across rural America to find quality programs aimed at giving kids a shot at a better life. The film explores the life circumstances surrounding these young children — how they see the world within their constellation of family, school, and community — for stories of people coming together against the odds to help their children grow into successful graduates of the class of '27. Following the film screening, take part in the discussion with local teachers and school leaders to find out what can be and is being done in our own community. Refreshments will be served before the film. Free for everyone.
Interested in representing NMC on the panel? Contact Jason Dake at jdake@nmc.edu or 995-1029. Please note that only one representative of NMC will sit on the panel, but everyone is welcome to comment or ask questions from the audience.