Zoom's core feature, Breakout Rooms, is a great tool for online office hours or study sessions. It allows the meeting host to split their Zoom meeting in up to 50 different sessions, deciding to either automatically or manually place participants in the rooms. Breakout room participants have full audio, video and screen sharing capabilities and the host can pop in and out of all the rooms. To enable breakout rooms for your Zoom account:
Sign in to the Zoom web portal.
Click Account Management > Settings.
Navigate to the Breakout Room setting in the Meeting tab and enable the setting if it is not already turned on.
If the host would like to pre-assign the breakout rooms to invited guests, turn on the "Allow host to assign participants to breakout rooms when scheduling" option.

Once the host is in the live Zoom session, they will be able to click on the Breakout Room icon in the bottom menu to open the settings and enter the number of rooms needed and decide between Auto or Manual assignment of participants. Clicking on Create Breakout Rooms will launch the feature.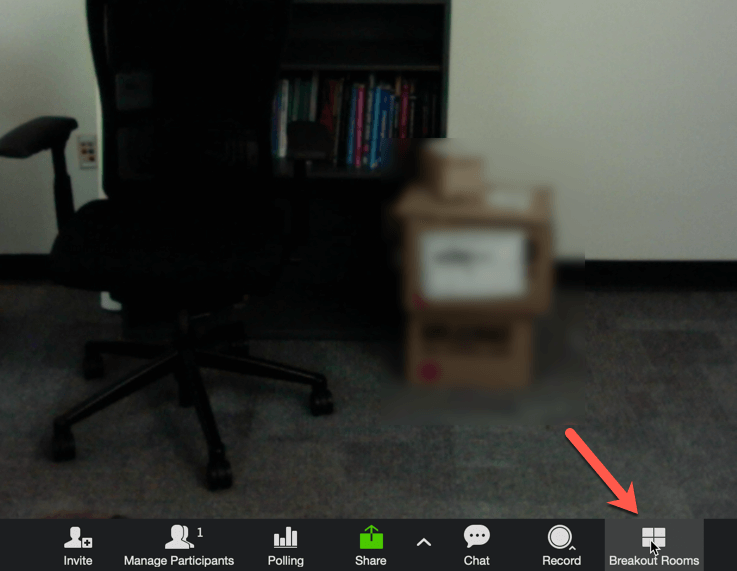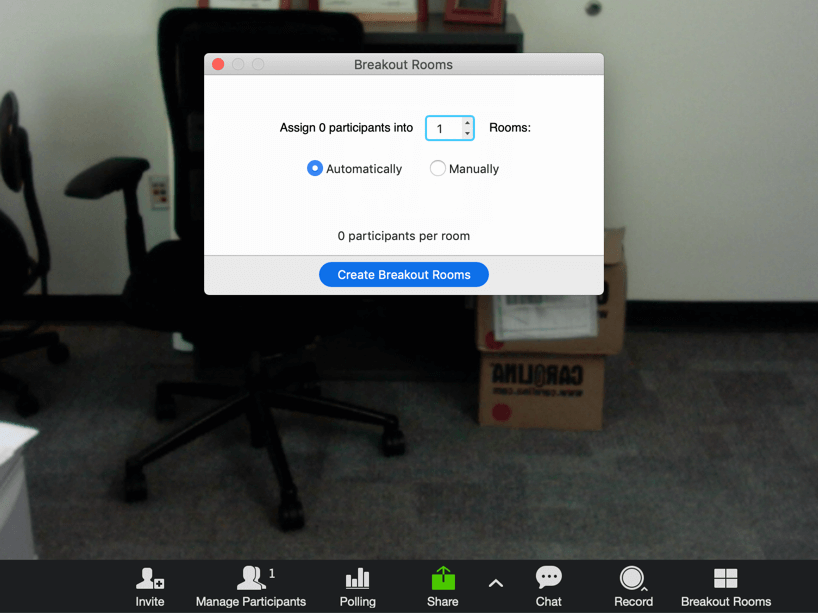 If the Zoom session is being recorded locally, the recording will be of the room the host is currently in. In addition, the host can set a time limit for the breakout rooms and get a notification when the time limit is nearing its end.
Contact EMT if you need help setting up Breakout Rooms for your Zoom sessions with students.