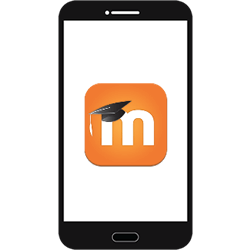 We recently tested the new Moodle Mobile app and we're happy to give it our stamp of approval. Once upon a time at NMC there was a Moodle app, but it left a lot to be desired so we stopped supporting it. The new app, which is available for iOS and Android devices, coincided with the recent release of Moodle 3.5 and is much improved from its predecessor.
With the official mobile app for Moodle, you can
Browse the content of your courses, even when offline
Receive instant notifications of messages and other events
Quickly find and contact other people in your courses
Upload images, audio, videos and other files from your mobile device
Track your progress, mark tasks as complete and browse your learning plans
Attempt quizzes, post in forums and edit wiki pages
View your course grades
… and lots more – see the full list of Moodle app features.
Register for an online Zoom session to learn about the new Moodle Mobile app.
You should know that…
not all Moodle activities work on the app
you'll still want to develop your course(s) and score most student assignments through a web browser
The screenshots below demonstrate some of the app features. If you have questions, register for our live Zoom Summer Shorts session on the new Moodle Mobile app scheduled for Wednesday, September 12th at 10:00 a.m. If you cannot attend, watch a recording of the session here (available after September 12th) or reach out Educational Technology.
One of the great features of the app is the notifications. If your dates are setup in the Moodle course, students will receive notifications on their device when assignments are due. If enabled, students will receive notifications about due dates.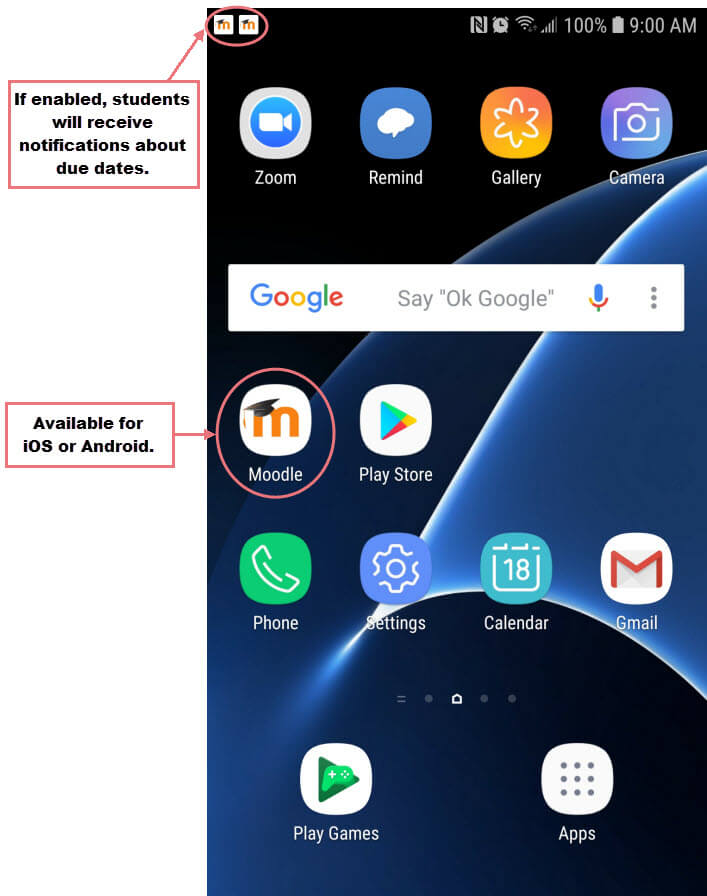 Notifications include the assignment name, due date, and time due. Clicking on the notification will launch the app.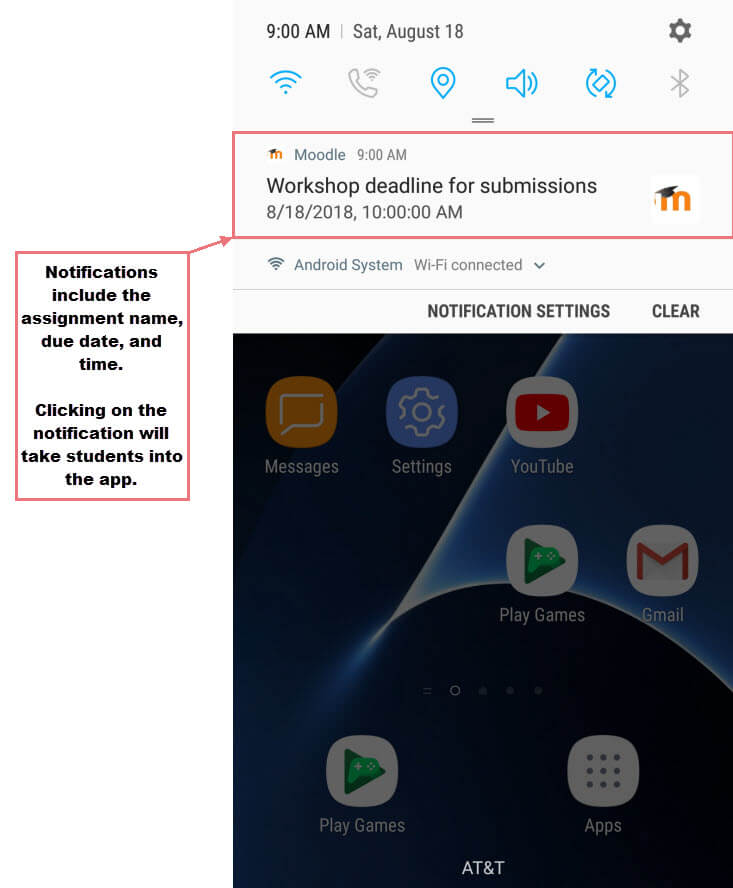 Courses appear as blocks in the app dashboard and are portable by current, past and future courses. The same rules apply though — if a course is hidden to students, it will not appear in their app. Moodle calendar items, messages, and notifications appear in the app.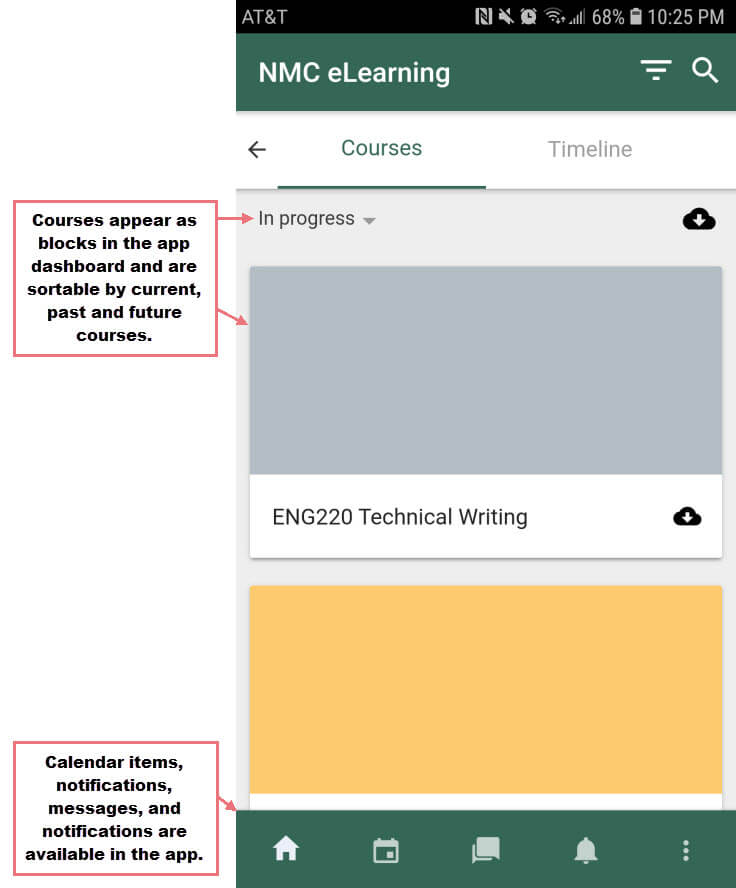 Most of your course content and activities are available to students in the app, but you'll still want to do your course development and most of your scoring in through a web browser. Some activity types are not yet ready for the mobile app.