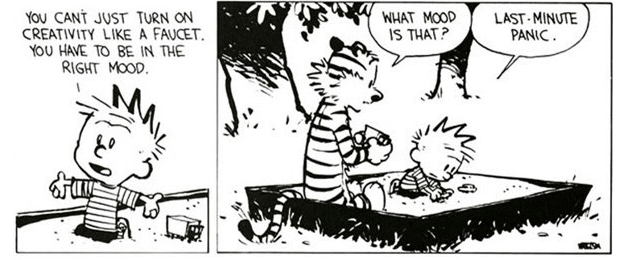 Like many of you, I imagine, the past month or so has found me oscillating between cycles of obsessive news consumption and bouts of much-needed info-distancing. Through it all, I've been buoyed by a steady current of stories of creativity, collaboration, and ingenuity (locally, nationally, and internationally), of individuals and institutions rising to this bleak occasion. 
The library's original spring 2020 plan had us spending April engaged in the tangible, physical work of gearing up for the big move to the Innovation Center. Instead, we find ourselves embroiled in the more ethereal, digital work of supporting the newly remote teaching and learning activities of the college.
In the midst of fast-tracking projects like expanding Chromebook and hotspot lending, revamping the library website, and embedding asynchronous information literacy modules in Moodle shells, we've taken a moment here and there to tune in to conversations in the wider library world. Libraries and other cultural heritage institutions around the world have been grappling with how best to provide access to knowledge and art during a time of widespread lockdown. 
These conversations have led to a surge in freely accessible materials (some on a temporary basis), greater experimentation by faculty with a wider variety of media types (coursepacks, videos, podcasts), and calls for a broader interpretation of copyright's 'fair use' protections during the time of COVID-19. 
In this spirit, I'd like to share a few quick updates as we wind down a chaotic semester and look toward a summer slate of online courses (as well as a likely increase in online offerings come fall):
In March, the library purchased a New York Times site license, granting all faculty, staff, and students access to a veritable trove of news and multimedia content. You can

set up your own NYT account by following these instructions

. I'm planning on giving a demo of the Times' resources for educators as part of teachingSOLUTIONS in May. We'll record the demo and make it available to anyone who's interested. 

We've heard from a lot of faculty looking for help finding supplemental or alternative course materials in support of a transition to online teaching. Many publishers and vendors have lifted paywalls on some of their materials, and the Open Access community has also seen a push to gather and facilitate access to existing open materials. As you plan for summer and fall, don't hesitate to reach out to

your liaison librarian

for help identifying alternative or supplemental course materials. 

Several prominent folks working at the intersection of librarianship and copyright law are advocating for a broad interpretation of the 'fair use' provisions under U.S copyright law (17 U.S.C § 107) in these unprecedented times. If you have questions related to your own use of copyrighted materials, or about what's fair game in terms of getting students the resources they need, we are happy to offer some guidance.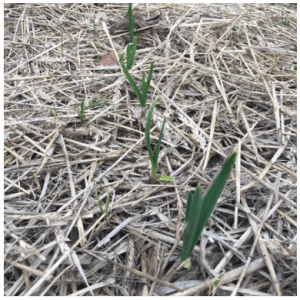 I'll leave you all with a photo of the garlic patch. The plant world is defiantly going about its usual spring hijinks, and there's some comfort to be found in that.