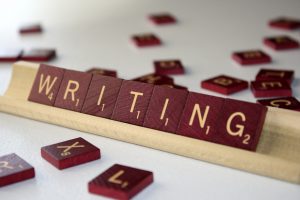 Welcome back everyone!
As you begin classes this week, please share with your students the news that the WRC will have extended hours this semester. In addition to our normal hours, we'll be open later two nights and hold hours on Sunday in the library. Our full schedules follows.
SH 221
Monday:

9:00-5:00

Tuesday:

9:00-8:00

Wednesday:

9:00-8:00

Thursday:

9:00-5:00

Friday:

9:00-3:00
Osterlin Library
I would also be happy to give your class a quick tour of the WRC if you'd like. We find that students have a hard time initially attending but are then eager to return once they have. Getting them into the space can help reduce any anxiety about using the WRC. If you'd like to do that, let me know what times work best for you.
We have bookmarks that list our hours and contact information as well. Let me know if you'd like some to share with your class. Also, please share any assignments with us for which you believe students will be visiting. It is much easier for us to assist your students when we understand your requirements.
Thank you for supporting the WRC and we look forward to working with your students this semester!