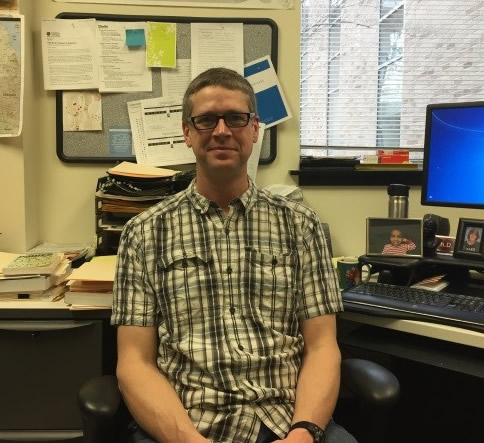 John Zachman is our very own political science professor and is part of the Social Sciences department. John has been with NMC for over fifteen years, teaching the majority of our political science classes, serving as part of our union negotiation team this past year, and is on our International Affairs Board. Since this has been one of the more surprising and memorable election years, it only seemed appropriate to check in with John to get some insights into how our current affairs are affecting our students and how we teach.
John states that he continues to teach students the importance of how to identify quality sources, how to stick to 'actual facts' and how to not fall prey to emotional reactions to what is seen and heard from various sources.  He encourages students to question how they pursue knowledge in the world, and how we might apply our methods of analysis. We need to challenge students with information and sources and model how important this work is. This stretches across all of our disciplines, according to John, not just political science.
I had to ask John, as a political scientist, is this one of the most exciting times of his career?  He humorously replied that "it is like asking a fire fighter if he was excited about a forest fire.  I would rather it wouldn't have happened, as we all have a stake in this and we all want to things to turn out well."  When asked for advice for talking about politics with colleagues and peers, John states that we need to be able to vent and be a source of support for each other.