DVD Collection
On August 4th, the Ed Tech team moved from their location in the Osterlin Building to the basement of West Hall Innovation Center. We are in the space formally occupied by the NMC Bookstore. As part of this downsizing, we handed over the management of the DVD collection that resided in our Osterlin office to the NMC Library. Please see one of the librarians at the circulation desk to check out a DVD.
Zoom Help
Passcodes and Waiting Rooms
Starting September 27th, meetings that do not have a Passcode or Waiting Room will have a Waiting Room enabled by default. Zoom has improved the Waiting Room notifications so the meeting host can now receive a visual and auditory notification that an attendee has entered the Waiting Room.
FERPA Tips for Recordings
To help with FERPA requirements, set up your Zoom recordings to record in the Active Speaker view and uncheck the Display participants' names in the recording box.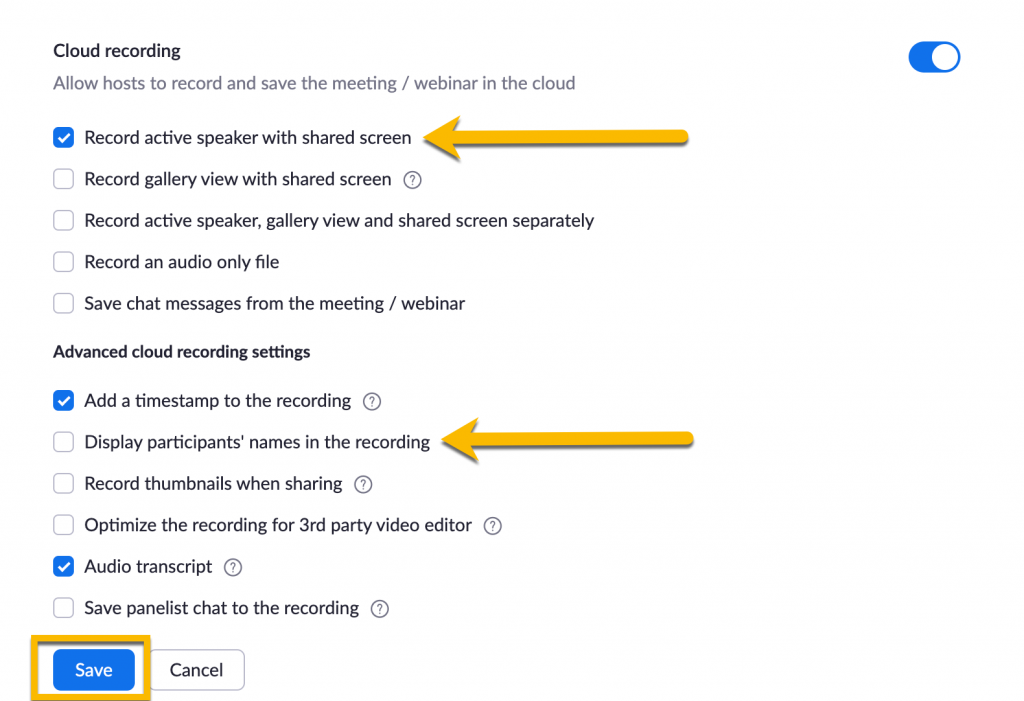 Pre-assigning Breakout Rooms
The Ed Tech team has had questions about pre-assigning students to Breakout Rooms when setting up Zoom meetings. There are two ways to accomplish this feature. Students create an NMC Zoom account and be signed in at the time of your meeting. They can create an NMC Zoom account by following the Creating a Zoom Account instructions or by clicking on the Zoom icon on the students.nmc.edu website. When it is time for your Zoom class meeting, they should log in to Zoom at nmc.zoom.us or in the Zoom desktop client and join the meeting. The second option is to upload a CSV file.