Did you know that NMC provides free online tutoring for most subjects?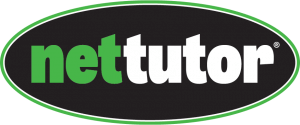 NMC has contracted with Nettutor over the last five years to provide 24/7 tutoring for most subjects.  Nettutor tutors are highly qualified with the majority of their tutors holding an advanced degree in their subject specialty.  Tutors are also required to work from one of Nettutor's offices in the Tampa, FL area or the Tempe, AZ area.
All NetTutor tutors have:

a four‐year degree from an accredited university
a minimum grade point average of 3.0 in any subjects for which they will be providing tutoring
teaching or tutoring experience in the American education system
the combination of personality characteristics —empathy and patience, in particular— that underlie the ability to connect in a meaningful and supportive way with a diverse range of students
excellent communication and writing skills
All Students can access Nettutor directly from Moodle by clicking on the "Online Tutoring" link available at the top any Moodle page.  Nettutor covers everything from Differential Equations to A&P to German to Business Law to Critical Care Nursing to Javascript. View a full list of subjects here. As always, students requiring assistance with writing or reading assignments can use the Writing and Reading Center.
If you have any questions, please feel free to contact Michelle Poertner (mpoertner@nmc.edu or 5-1828).