Advisors provide assistance with course and program selection as they relate to student academic ability and objectives. Faculty academic advisors are partners in this effort, advising students in their area of expertise.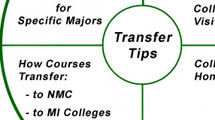 Transfer guides are a valuable resource as advisors help students prepare for transfer. The Advising Center has prepared transfer guides for popular programs at many universities throughout the state.  On the Transfer Guides webpage, there are also links to other institutions' transfer guides, transfer admissions webpages, course equivalency webpages, scholarships, and more.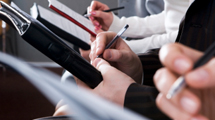 NMC's Advising Center Webpage has several career resources that can help students plan their academic and career path.  Information including labor statistics, college and degree information, informal personality and interest assessments, and career planning tools are available.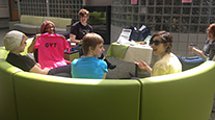 Faculty advisors have access to the Advisor tab in their self-service menu.  There are several resources available in this tab including student transcripts and other student information, degree worksheets, placement guidelines, transfer information, training tips, and advising tools.