Finally, a 'book club' for the book club skeptic!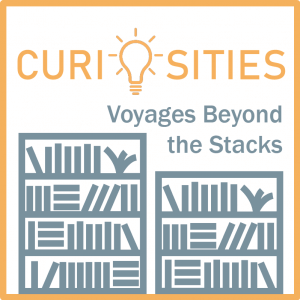 Structured as an ongoing series of monthlong topical explorations, Curiosities is a chance to connect with fellow lifelong learners at NMC. We'll take one topic at a time, spending four consecutive weeks per topic. Each week we'll gather to discuss a shared bit of reading, listening, or viewing.
Our hope is that this series will feed existing curiosities and spark new ones while creating opportunities for collegial connection and social learning. We'll strive for an eclectic mix of materials to keep things interesting: articles, podcast episodes, film clips, poems, visual art, and more (depending on the topic). 
Sign up for multiple topics throughout the year or just the one that interests you most. Fall 2021 sessions will meet on Thursdays, 12pm-1pm.

FALL 2021 TOPICS
Science for Non-Majors

(Sept. 16–Oct. 7): Looking to catch up on the science classes you never got around to taking (or that have receded into distant memory)? Join us as we survey the scientific landscape, considering some of the most pressing questions and intriguing findings of our contemporary moment.

Sign up for Science for Non-Majors

.

Food & Gratitude

(Oct. 21–Nov. 11): Exploring the myriad ways that gratitude – or lack thereof – affects our experience of food, we'll delve into the people, plants and systems that contribute to what we eat. What do we appreciate, and what remains overlooked? We'll ingest a range of sources, from economics to culture, and pair each week's material with a suitable recipe.

Sign up for Food & Gratitude

.