Resources can be more than the latest thing, the coolest program, the niftiest tool; they can also be the "awesome" people we work with every day.  Did you know that you can ask NMC professionals into your classroom?
We would like to introduce Joseph Sanok, invite him into your classroom to help you discover the community within.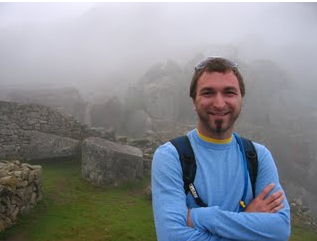 Building Genuine Community in the Classroom with Team Building Activities
Joseph R. Sanok, MA, LLP, LPC, NCC
We've all been part of a team. Think of the teams that you were on that were high functioning teams, how did they get there? Sometimes we can put our finger on it, sometimes we can't. Either way, there was usually a process, formal or informal, that helped us to grow our team.
In the classroom, we're doing the same thing, the benefit we have is that the audience is captive. We can use best-practices to shape and form teams to create genuine learning communities. The fields of psychology and business can inform us to create structures and activities that engage students more effectively.
Using the process
Psychologist, Dr. Bruce W. Tuckman, created the Tuckman's Stages of Group Development. Within this model, Dr. Tuckman discusses five stages of a group: forming, storming, norming, performing, and adjourning.
Although this is a highly summarized way of explaining it, groups usually go through this process. Some classrooms may not get past a few of the stages, but with appropriate facilitation by an instructor or counselor, most classrooms can achieve all the stages in a semester.
In the "Forming" stage, members of the classroom are finding things that they have in common to bring them together. During the "Storming" stage, members compete for different ideas to be considered. The "Norming" stage is where the class grows a mutual plan and generates their own ideas for achievement. Most students have a difficult time getting to the "Performing" stage. In this stage, students take more leadership and responsibility for success. The last stage of "Adjourning" is where the class ends and futures implementation of lessons learned are discussed.
That's great but…
I've met your students. These stages sound great in theory, but there are students that are disengaged. You may even be thinking, "This can't work." But, students do want to connect with one another. Often times they don't have the skills to create basic social connections. Team building in the classroom is one way to grow those skills for students personally, while also enhancing the classroom environment.
Now what?
Most intentional team building activities fall into three categories: start-up, emotional intelligence, and problem-solving. With a brand new class you don't want to put them into situations where they have to discuss and debate if they hardly know one another's names. Thus, you'll want to think about the class as being on a progressive journey, where they start with basic connections through "start-up" activities, grow in their connections through building "emotional intelligence" and eventually critically think and debate through "problem-solving" activities.
 

Start-up Activities:

 Start-up activities are activities that seek to assist in forming basic connections. These could be small group activities about goals, majors, names, and expectations for the class.

Emotional Intelligence:

 These activities assist students in going deeper around subject matter. This can change based on the class, but the overall premise is the same. The main goal is that students grow in their own personal connections with one another.

Problem-solving

: These activities seek to build emotional reactions in students to discuss or experience learning on a deeper level. An example would be to have a presentation about conflict management and have an activity where students may have conflicting viewpoints.
Check out the video collection that outline specific activity examples that walk you through how to implement them in your classroom. Also, if you need specific help for your classroom, contact me, I'd love to help!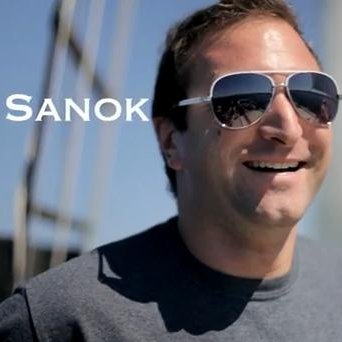 Joseph R. Sanok, MA, LLP, LPC, NCC is a counselor at Northwestern Michigan College in the Student Life Department. He is the past Regional Chair for The Association for Experiential Education and is a consultant through www.PracticeofthePractice.com.