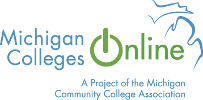 Join us for the 2021 series of MCO Faculty Conversations on Open Educational Resources (OER). These conversations feature faculty who are currently using an open textbook or other free or lowcost materials in their courses.
Open to all faculty from community colleges and four-year institutions who want to learn more about OER from their peers or are currently using OER and want to share their experience.
Topics may include:
What textbook are faculty using and why?
Did they make any adjustments to their teaching?
Any challenges for them or students?
How did the students like the textbook?
What would they do differently next time?
What outcomes did they see?
Where & When?
Online via ZOOM web conferencing 12:00-12:45 pm
Visit micollegesonline.net > Resources > Meetings for a list of these events and to register.
Friday, Feb 12, 20121
MATH HOMEWORK
Wade James, West Shore CC Brad Stetson, Schoolcraft
Friday, Feb 19, 2021
BIOLOGY
Paul Bilinski, West Shore CC Jeff Hucko, Glen Oaks CC