Over the summer members of the Educational Technology and Library teams joined forces to create a new Digital & Information Literacy video series for NMC students. The goal of the video series is twofold:
To provide students with brief "snackable" tutorials to help develop digital & information literacies.
To provide faculty with on demand resources to share with students during projects and assignments as needed.
Many of the videos were created by NMC staff experts, but several of the videos featured were created by 3rd party experts. There are currently 19 videos in the series which are housed in an Ensemble portal. Here are just a few of the titles:
Using the Basic Features of Gmail
Netiquette & Digital Citizenship
What Good is Wikipedia?
The Ensemble Portal can be shared as a whole, but each individual video can also be linked to or embedded in a Moodle course. Simply click on the "About" tab or the "Embed" tab at the top of the video to get the link or embed code. Please submit a ticket if you'd like some help with this part.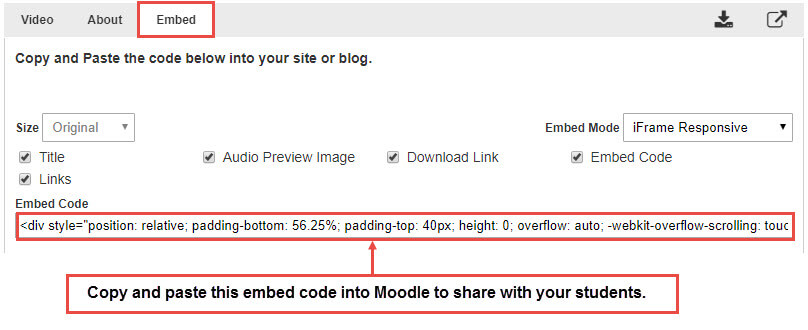 The goal is to grow this series, so if you have a good idea for a video, please let us know. We also want to collaborate with as many people as possible. If you have a video of your own on a topic that isn't covered please let us know about it.