Whole forum grading is a new feature to Moodle 3.8 that allows instructors to assess student forum postings from an intuitive grading interface that collects all of each student's postings on one page. Here's how to set it up:
Step 1: From within your course in Moodle, click on the forum to open it.
Step 2: Click Edit settings from the navigation block on the left. On the next page, scroll down to the Whole forum grading section and select a grade type (points or scale) from the drop down
Step 3: Adjust the grade settings to your preference. The options featured in Whole forum grading are the same as they are for assignments. You can select the grade type, point value, as well as the grading method and grade category.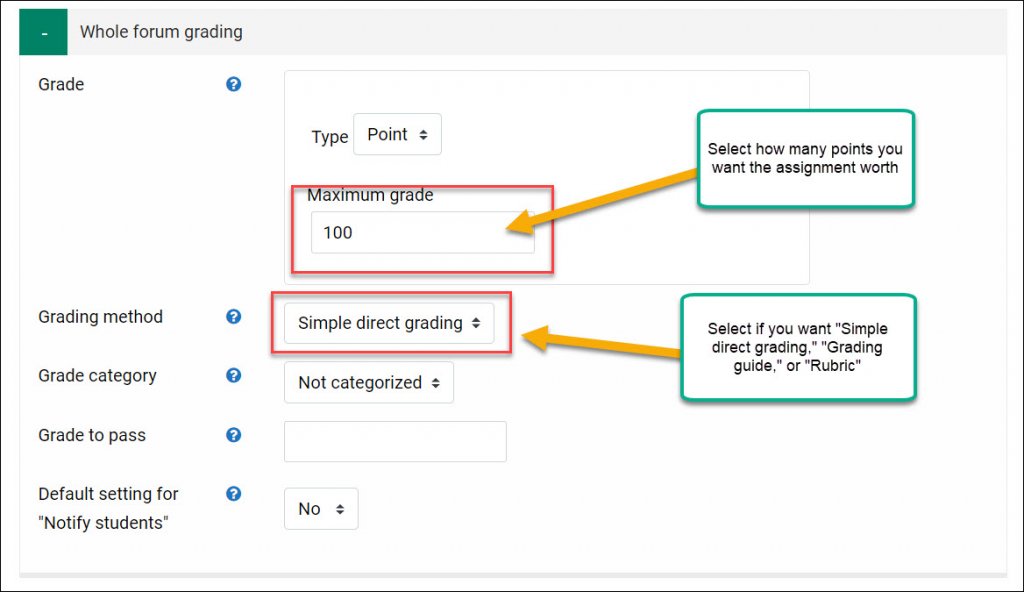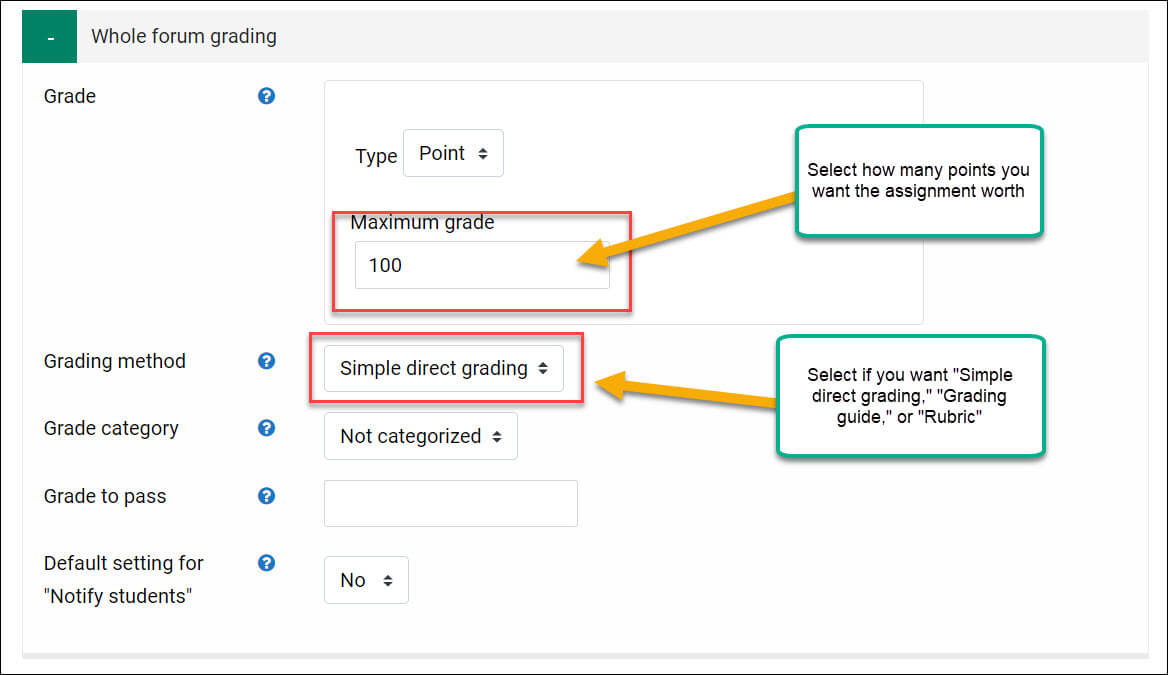 Once you have Whole forum grading set up in your discussion forum, you can assess each student from the forum grading interface. Here's how it works:
Step 1: Open the forum
Step 2: Click on the Grade users icon to the immediate right of the Discussion topic icon



Step 3: On the next page, you will see one student's entire collection of forum postings (including responses) on the left. On the right, you will see the student's name and a place to enter a grade (or a rubric or grading guide if either option was selected when you set up the forum).
Step 4: Enter your grade for the student and click the "next" arrow to view another student's submissions. Continue until you have entered a grade for each student. When finished, click the Save button at the top. To return to the forum, click Close. These grades will be automatically added to your Moodle gradebook.
If you have any questions, or desire assistance setting up Whole forum grading in your class, please submit a Help Desk ticket.