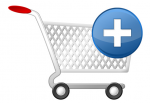 Have you dreamed of an easy way to duplicate assignments or resources  between courses?  Or do you miss the ability to have files stored in Moodle?
Good news, now you can do that very easily with the new Sharing Cart.
The Sharing Cart is a block for duplicating course items into a personal library. That makes it easy to move those Moodle resources and activities between multiple courses on your site. With just three clicks, the Sharing Cart copies and moves a single course item from one course to another.
This is just one more way Moodle is changing to make your teaching simpler! Now you can spend more time on your content ideas, and less time recreating materials.
If you have any questions please contact Educational Media Technologies for further information 5-1070