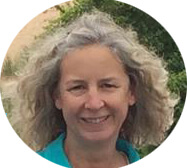 I reached out to current and past CIE board members (and a few other people around campus) to ask them if they had any words of thanks they wanted to share about Kristen Salathiel and her 7 years as CIE Director. We'd love to read more of them. Please use the comment feature below.
Here's what they said:
Kristen, thank you for your leadership and breathing life into the profoundly important CIE mission: supporting student learning by encouraging faculty-driven initiatives, promoting development of faculty knowledge, and recognizing the achievement of excellence. Especially, given the changes brought upon us during the pandemic, you didn't just help us through this most-trying time; rather, you've helped us imagine 'what could be' as we seek to live into our desired future. Thanks again, for your courageous leadership.
-Nick Nissley
Although Kristen came in seeming unsure of how she would do, I would have to say I am thoroughly impressed by the leadership she showed during my time as a member of CIE. Kristen kept things light but also drove us to get things done. She put up with a lot of shenanigans and even participated herself but at the end of the day, we could not have had a more productive and fun group to work with. Kristen will be missed by the folks of CIE so it's great this isn't some kind of retirement farewell, only a "see you around campus" type of goodbye. Thank you Kristen for giving CIE your all, being a great leader and motivator to the rest of the group, and being a strong advocate for the interests and needs of our faculty!
-Dan Goodchild
How fortunate to have a master teacher at the helm of CIE: someone who provides a model for excellent instruction in her classroom and creates space for all instructors to hone their craft. Kristen, your heart for developing the teacher in each of us has made you a trusted coach, collaborator and co-conspirator in pursuit of the best that NMC can be for our students.
-Kerrey Woughter
Kristen, you've been a diligent, thoughtful, down-to-earth and, most importantly, fun CIE Director. It's been a pleasure! You will be missed, but many more students will now enjoy the chance to work with you in your fully restored teaching capacity. Thanks for all you do.
-Brandon Everest
Thank you Kristen for being the "best" CIE Director NMC has ever had. You brought heart, soul, humor, and good old-fashioned groundedness to the role. Already missing you.
-Tom Gordon
Kristen has been an outstanding CIE director, building on her great predecessors. Her boundless enthusiasm for teaching and learning created a culture of curiosity, engagement and collaboration. Her leadership well reflects our new values of respect, innovation and excellence. When the pandemic came she stepped forward again to help lead the effort to prepare all of us for the future. Much thanks for seven wonderful years of superb service!
-Stephen Siciliano
Thank you for your outstanding work and leadership as CIE director and for bringing timely, relevant speakers and activities! Thank you, too, for spicing up our Faculty Council meetings with your sense of humor during CIE updates!
-Tony Jenkins
Under your leadership, Kristen, we experienced professional development that could rival any national conference, and you did it all with compassion, grace and humor. We are so grateful!
-Nancy Gray
Thank you Kristen for your leadership and encouragement as CIE director. You've not only made learning and collaboration possible, you've made it joyful!
-Sarah Montgomery-Richards
Kristen is an impossibly hard act to follow. But because she is such a generous colleague and so dedicated to CIE, Kristen is working hard to help me learn my new role. I join the chorus of grateful students who say that Kristen is a phenomenal teacher! Thanks!
-Janet Lively
Thanks, Kristen, for orchestrating a hugely illuminating, constructive and even fun experience for us all in Teaching Fellows. You've set a great standard going forward.
-Randy Melick
Kristen: a huge thank you to you for your work as the CIE Director! From planning PD opportunities, to committee meetings and faculty communication, you were great. A lot of people can do those things though. What sets you apart is your ability to listen, identify the core of the task, and advocate for different faculty members/groups at NMC. Many times, when we were working behind the scenes to plan events or programs, you worked tirelessly to ensure that what we created was quality and useful to absolutely everyone. I saw you and your light in those moments and it motivated and energized me to be better.
-Ryan Bernstein
Kristen inspires students and all of us faculty. I can say that Kristen has role-modeled the very best of teaching for me.
-Lisa Blackford
Personally, I am glad Kristin is stepping down, her cheery disposition and disarming self-deprecation are all that I can handle. Not only that, her computer's microphone is weird. Seriously though, Kristin brought CIE into the forefront of a lot of our minds. Her expansion of the little programs that CIE has been doing over the years has been awesome.
-Nick Roster
Ditto on Nick's thoughts. I would add her modeling of servant leadership. She constantly facilitates ideation and implementation; never dictates. The only thing that will not be missed is her computer. Other than that she embodies the kind of person we would hope that CIE would be intentional about forming. Greatly valued. Supremely missed.
-Steve Rice
I would like to add that she has modeled flexibility with situational awareness as she has kept many Zoom meetings on pace after her cat has jumped on her head, shoulders, laptop, or face.
-Terri Gustafson
I appreciate your openness and your willingness to learn something new. Also your ability to listen to other points of view and new information.
-Laura Jaquish
Kristen has been a dedicated CIE Director, devoting many hours and working tirelessly for the past 7 years to support faculty professional development. She has been instrumental in identifying needs and offering development opportunities in teaching, technology skills, experiential learning, and other key areas to support faculty excellence. Kristen has worked collaboratively in support of all employees for the October Conference. She was able to innovate and transition quickly with the flexibility to meet the changing needs during the pandemic, as evidenced by FedEx Day and other recent October Conference events. She brings positive energy and a caring spirit that builds strong relationships. She is loved by all! She will be missed in the Director of CIE role as a collaborator and friend. Kristen, our loss is definitely our students' gain!
-Lori Hodek
I've only been with CIE for a few months but have had a great time working with this awesome group of people. Kristin is the single reason that I joined and I will be bummed out that I don't get to work with her on CIE anymore. She is one of the most enthusiastic people I know when it comes to teaching and her positivity is infectious. And I really like that she started using y'all as an homage to my time spent teaching in Tennessee…lol. Kristin is just a super cool human!
-Nicole Speelman
Even as an instructor with 20 years experience, Kristen is an inspiration. Her tireless enthusiasm and curiosity have been a perfect fit for CIE, while her openness to sharing both strengths and weaknesses (mastering Zoom is still an ongoing project) made it easier for each of us to do the same. I'm not going to say that you'll be missed, since I hope to work alongside you for many years to come but as director of CIE you've certainly set a very high bar for the rest of us to follow.
-Stewart Jack