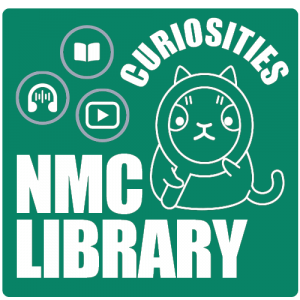 Curiosities returns this semester with a star-studded cast of guest facilitators and a mix of in-person and virtual programs. As always, we'll explore each topic for four consecutive weeks, meeting weekly for a freewheeling discussion on a curated set of articles, podcasts, and videos. Open to students, faculty, staff, and community members alike.
This informal discussion series offers a great chance for students to extend course concepts and make interdisciplinary connections, as well as to share ideas and perspectives in a multigenerational, non-classroom setting. Offering optional co-curricular credit is a great way to encourage your students to take part; you can add a reflective writing component by adopting (or adapting) the library's Curiosities Student Reflection Template.
Winter Session: Responding to Global Climate Change (w/ Traverse City International Affairs Forum)
January 19 – February 9, Thursdays 12pm-1pm via Zoom
A bonus fifth Curiosities session this year in collaboration with Alex Tank at the Traverse City International Affairs Forum, following last spring's collaborative Curiosities series on China. This winter we will explore climate change adaptation and mitigation efforts around the world spanning the local to the multinational. Topics will range from carbon use, capture and storage to resilient infrastructure and climate-driven migration.
Spring Session I: Stories of Science
February 2 – February 23, Thursdays 3:15pm-4:15pm @ NMC Library
Faculty guest hosts Kristen Salathiel (English) and Nicole Speelman (Chemistry) explore seldom-told and oft-misunderstood stories of science and scientists. Like most good stories, science is full of unexpected twists, heroes and villains, happy accidents and dastardly deeds. Discover how some characters try to control the story, how seemingly minor players make major breakthroughs and the surprising ways stories of science continue to unfold today.
Spring Session II: Touring the Senses
March 2 – March 23, Thursdays 4pm-5pm @ Various NMC Locations
Hearing, sight, smell, taste, touch: our senses mediate every moment of our relationships with others and the world around us. And yet, despite their deceptive familiarity, our tools of perception are wondrous and strange! How do they work, exactly? How (in)complete is our understanding of them? Let's find out! Special interactive series featuring guest hosts Craig Hadley (Dennos Museum), James Morse (Culinary Institute), Leanne Baumeler (Disability Support) & Maria Ulrich (Audio Tech).