Earlier this term we held two face-to-face training sessions and two online Zoom meetings to show off several new plugins that offer some incredible functions and usable features for the online portion of your courses. Watch a recorded version of the training and read more about the new plugins below.
Analytics Graphs
The Analytics Graphs block enables instructors to generate, view and print a variety of graphs related to student behavior in Moodle. These graphs include grade distribution summaries, course and content access rates, and assignment and quiz submission rates. Instructors can also download reports and email students through the block.
Click here to learn more about Analytics Graphs
Below is an image of the Hits distribution graph that shows how often students access your Moodle course and how many resources they access when they log in.

Below is an image of the Assignment submissions graph that displays assignments the ratios of students who submitted in time, late and those who didn't submit at all. Each chart is interactive and allows you to hover your mouse over certain data points to get individual student names and even email groups of students directly.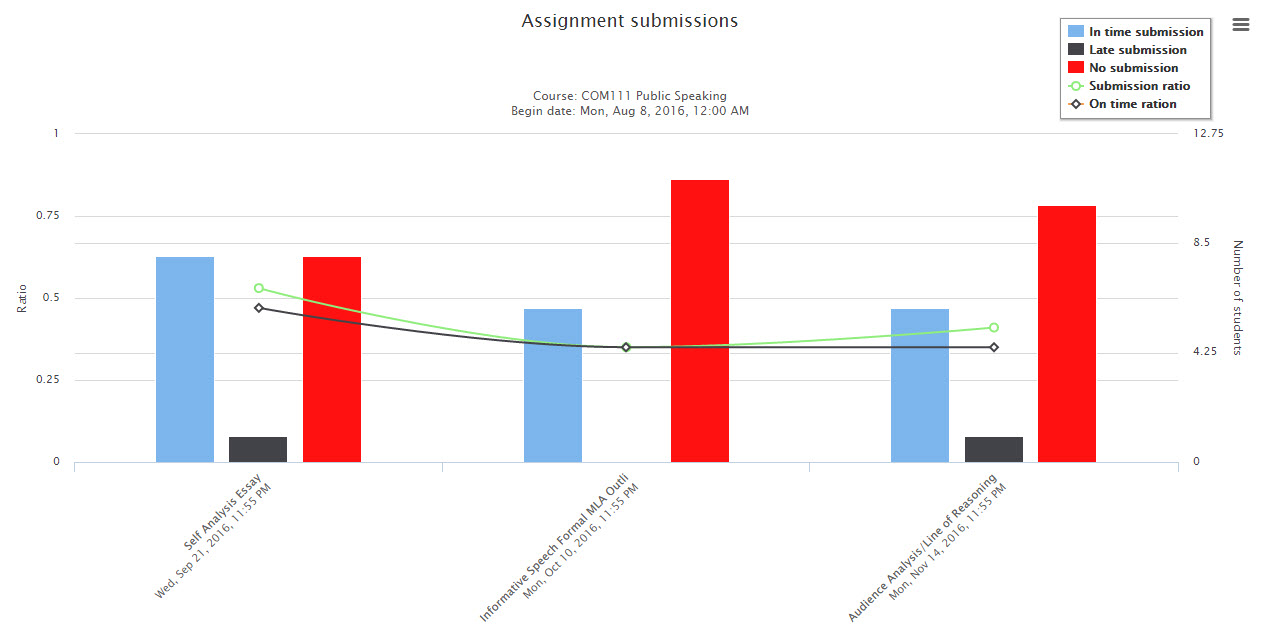 Stash
The Stash block allows instructors to create items like badges or awards and place them in activities and resources for students to find and pick up. Stash promotes interaction with activities and is a great tool for instructors looking to gamify a course.
Click here to learn more about Stash!
Below is an image of what a Stash item looks like in a Moodle activity. Students can click on the "Pick up!" button to add the item to their collection.

This image is an example of the Stash report that displays how students are progressing through your Stash items.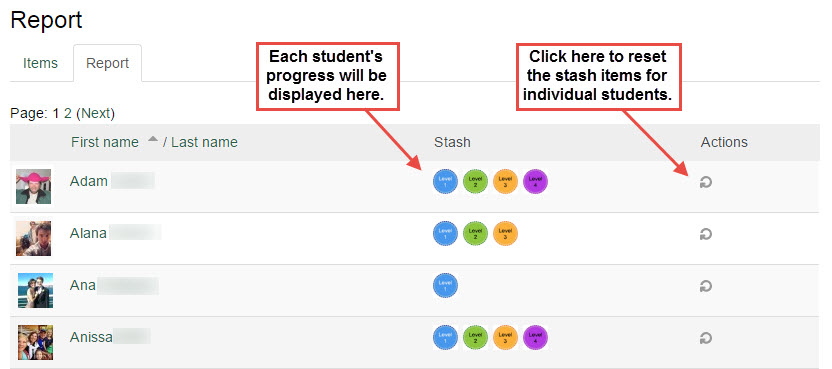 Grade Me
The Grade Me Block will display student assignment submissions, manual quiz questions (essays and file responses) and forum posts that haven't yet been graded in your Moodle course.
Click here to learn more about Grade Me!
Below is an example of what the Grade Me block looks like after it's installed in a course.