We recently upgraded to Moodle 3.5 and there are a few new features you may find useful. Please take a look at the new features below and reach out to Educational Media Technologies if you have any questions or want to learn more.
Audio and Video Recording Options in the Moodle Editor
Although we had a similar audio/video recording options in previous versions, this is now a core feature of Moodle 3.5. Students and faculty can now add audio or video anywhere the editor appears in Moodle. This offers even more options for delivering content to students.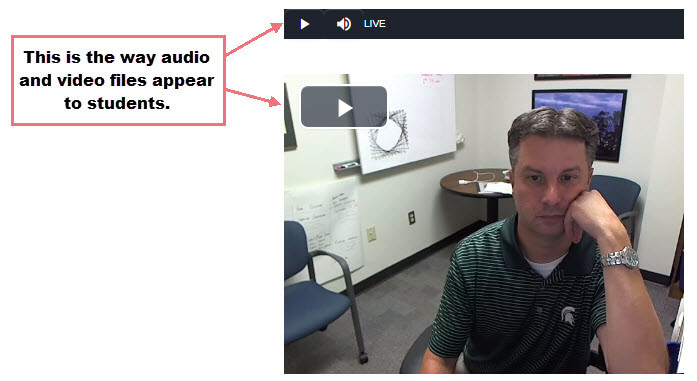 Easier Activity Navigation
Moodle 3.5 now features an improved activity navigation tool at the bottom of each activity that gives faculty and students the ability to jump to the previous or next activities without having to backtrack to the course homepage.

Quiz Question Tagging
Quiz questions can now be tagged, which adds a new level of organization to question banks. When displaying all questions, tag filters can be applied to view only questions with specific tags. When adding questions to quizzes, questions can also be filtered by tags.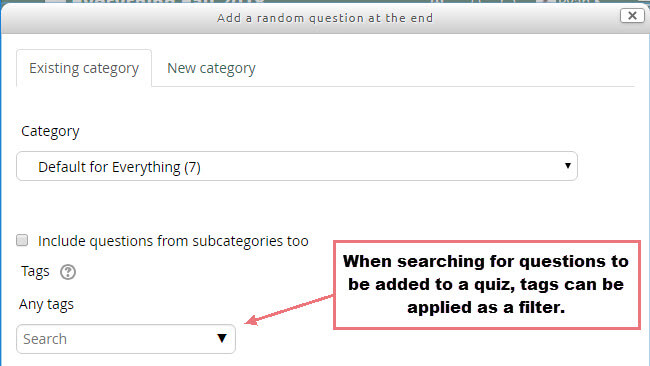 Easy File Selector for Assignment Submissions
In our most recent version of Moodle we were able to type in acceptable file extension types for assignments. In Moodle 3.5, there's now a "Choose" button that allows you select file types from a predetermined list.