Are you one of the 68 faculty who have completed the teachingSOLUTIONS program since the summer of 2019? If so, we owe you an Online Teaching Certificate. We usually print them off, sign them, and pass them along to you so you can get them professionally framed to display proudly in your home or office. For obvious reasons, we haven't done that in a while.
In order to properly socially distance, we've come up with a way to automatically issue those certificates through Moodle. In the next few days, if you are one of the 68 faculty who earned the certificate, you'll receive an automated email containing the certificate from the teachingSOLUTIONS course. You will also be able to access your certificate in the teachingSOLUTIONS Moodle shell. If you completed the program prior to the summer of 2019, you were already issued a certificate. Here's what they look like: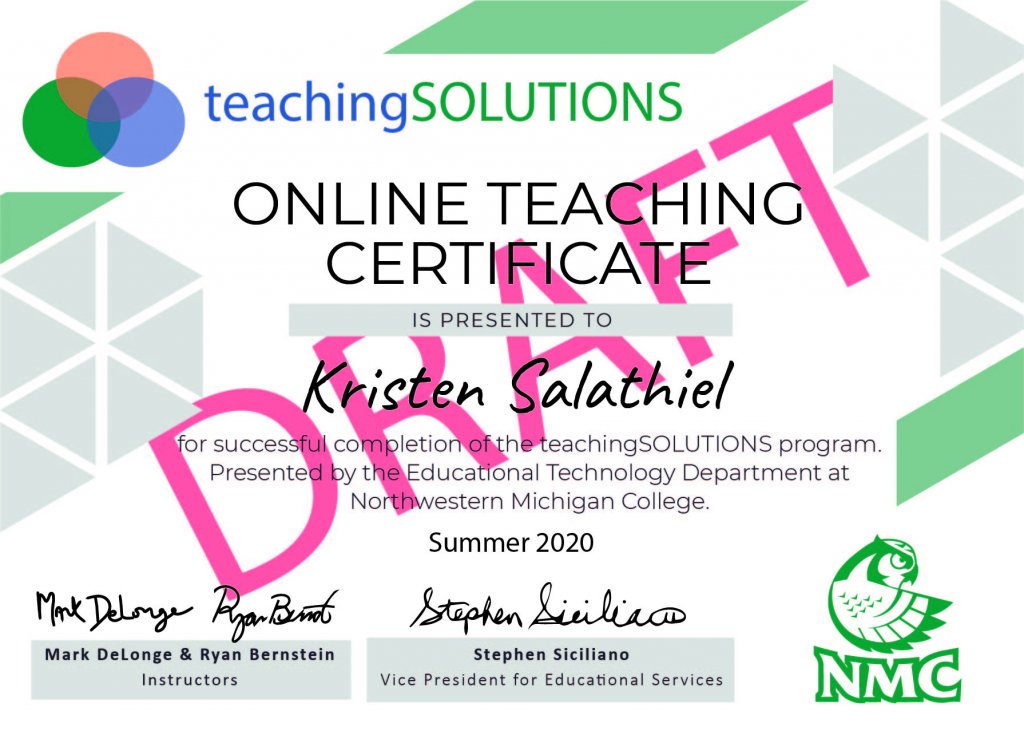 If you have any questions, please let us know. If you haven't completed the program and would like to participate, the next virtual bootcamp will run from May 10th – 14th. You can always enroll in the online, self-paced version too. Learn more and register now!